Feature
Bill Alvarez
The only honest-to-goodness tropical rainforest under the United States flag is located in eastern Puerto Rico, mostly in the town of Rio Grande. To get to it from San Juan, take Highway 26 east, and then exit onto PR Interstate Road 3, and head east/south (you can also take Toll Road 66 east, which is a faster way to get to Road 3, with a lot less traffic lights.) Off of Road 3, turn right onto PR-191 (you will see road signs directing you there, so it's hard to miss). Once on PR-191, follow the signs for El Yunque. You will go through a small neighborhood and then you will notice you are driving increasingly uphill. Before long, you will see the forest's welcome sign, and then the visitor's center. The total drive from San Juan (if you take only Road 3, rather than Road 66 and Road 3) is about 30 miles, and will take about an hour.
The forest is officially open from 7:30AM to 6:00 PM daily. It doesn't cost anything to get into the rainforest as such, and you can enjoy the many hiking trails, streams and waterfalls at no cost. The Visitor's Center does charge $4 for adults and $2 for seniors, although children under 15 get in for free. They have a gift shop, cafeteria and some forest-related exhibits, as well as a movie about the rainforest narrated by Benicio del Toro. It is open daily from 9:00AM to 4:30 PM.
As you drive up through the rainforest, you will see several spots with limited parking where you can stop and go hiking or take some pictures. La Mina and La Coca waterfalls are both beautiful, and I recommend taking a dip in at least one of the pools at the bottom of the falls. The water is pretty cold, though! Rocks will also be slippery, so water shoes would be a handy thing to bring with you, along with an umbrella and/or poncho. As the name suggests, it rains all the time up there.
Stop at Yokahu Tower, climb up the stairs to the top and take some pictures of the stunning panorama. The hiking trails are pretty amazing, but they can be a bit narrow and steep. If you're not in at least moderately good shape, you may only want to walk a portion of a trail, or skip them altogether. Wear some tennis shoes or hiking boots with good traction. La Coca Trail, La Mina Trail and the Big Tree Trail are some of the more popular ones (more trails here:
http://www.fs.usda.gov/activity/elyunque/recreation/hiking/?recid=43377&actid=50
).
The Mina Trail actually has a southern and a northern portion. The northern one follows the river more closely and seems to be the prettier one. Most trails have small picnic areas and gazebos along their trails.
DO NOT go exploring off-trail. El Yunque is a very large, deep jungle and you can most definitely get lost, perhaps for days. A few people who throughout the years have decided to venture into the forest without following trails did not make it out alive. I don't want to scare you, all I'm saying is: follow the trails and you will have a great time.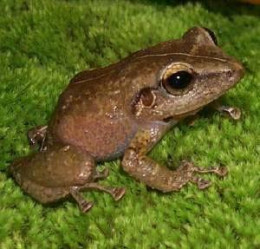 There are no indigenous peoples, cannibals, lions, elephants or other large animals in El Yunque. While the flora is very extensive and beautiful, the forest's fauna is limited to lizards, insects, frogs and birds. If you're lucky, you might catch a glimpse of the endangered Puerto Rican Parrot. You will almost certainly hear the call of Puerto Rico's small native frog, the Coqui (its call sounds just like its name, a hypnotizing "co-kee, co-kee"). Please deposit all trash in marked receptacles, or take it with you.
Out of the hundreds of species of plants you will see at El Yunque, some are known to be poisonous. I would not recommend eating any wild fruits or berries during your visit. For more detailed information on
If you're more than a little adventurous, you can do some rain forest ziplining. YunKE Zipline Adventures offers a couple of different 'adventures' involving a few ziplines over a part of the forest, as well as some rappelling. As of summer 2013, their packages were priced at $99 per person. You can contact them directly at their website (
http://yzapr.com
). Rain Forest Zipline Corp (
http://rainforestzipline.com/
) also offers zip lining adventures, apparently at about the same price as YunKe ($99 + tax during day, $75 + tax at night), including a nighttime "Firefly Canopy Tour".