COURT: PR BANKRUPTCY
UNCONSTITUTIONAL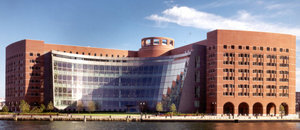 From
Caribbean Business
:
The U.S. Court of Appeals for the First Circuit has ruled the Puerto Rico Public
Corporation Debt Compliance & Recovery Act of 2014 unconstitutional. A panel
comprising Judges Sandra Lynch, Juan Torruella and Jeffrey Howard was in char-
ge of the appeal at the Boston court. The Recovery Act intended to provide a bank-
ruptcy-like process for the commonwealth's troubled public corporations, inclu-
ding the Puerto Rico Electric Power Authority (Prepa), which would allow them
to restructure their debt, giving the commonwealth much more flexibility to nego-
tiate repayment terms and even the ability to default on public corporations' bonds.
[The ruling can be read
here
in.pdf format]
LA PLATA RESERVOIR DOWN 12 CENTIMETERS
Despite Guaynabo being added to the water rationing plan being enacted by the
island's water utility, AAA, the La Plata reservoir's level was down 12 centime-
ters over the last 24 hours as of this morning. The Carraízo reservoir was down
10 centimeters over the same period. The latest reservoir levels are above, with
Carraízo on the far left and La Plata immediately to its right (click on picture to
enlarge).
CLINTON SUPPORTS PUERTO RICO BANKRUPTCY
From
Reuters
:
U.S. Democratic presidential candidate Hillary Clinton said Tuesday that Puerto
Rico's public entities should be able to use U.S. bankruptcy laws to restructure
some $72 billion in debt. "Congress and the Obama administration need to partner
with Puerto Rico by providing real support and tools so that Puerto Rico can do
the hard work it will take to get on a path toward stability and prosperity," Clinton
said in a statement provided to Reuters.
PALMAS DEL MAR GOES SOLAR
The Palmas del Mar Homeowners Association recently inaugurated a $227,000
photovoltaic project, the first at Palmas del Mar, which will supply the electrical
needs of it's main building, an 11,000 square-foot facility.The project consists of
292 solar panels of 250 watts each, which will produce approximately 117,238 Kw.
hour per year. The PHA estimates it will save some $25,000 per year, and will see
a return on its investment is approximately 4.5 years. The PHA received a $90,800
incentive from the government to build the project, said Antonio Maldonado, exe-
cutive director of PHA.